No longer motivated by the rowing machine workouts embedded in your performance monitor? Too familiar with your rowing routine offered by the fitness apps and stop seeing results? Looking for some free resources for rowing machine workouts from trusted sources? Want to try something different yet interesting?
In view of your concern, this article will provide you a selected collection of free resources for rowing machine workouts available for EVERYONE! Besides, tips for choosing the right workout for you are given to facilitate the process. Scroll down to uncover it!
---
Table of Contents:
1. Dark Horse Rowing
2. Training Tall
3. British Rowing – Go Row Indoor
4. UCanRow2
5. Rowing Workouts
6. The Pete Plan/Lunch Hour
How to Choose the Right Rowing Machine Workout for You?
Important Note
---
The following resources are programmed and made by either certified trainers or professional rowing associations. Whether you're a complete novice or a rowing pro, there is something for you.
#1. Dark Horse Rowing
Founder: Shane Farmer
Shane Farmer is the leading online educator of indoor rowing education and career training for fitness professionals and athletes. As a 4x CrossFit Games competitor and founder of Dark Horse Rowing, he has worked to make the incredibly versatile sport of rowing more approachable for the broader fitness community.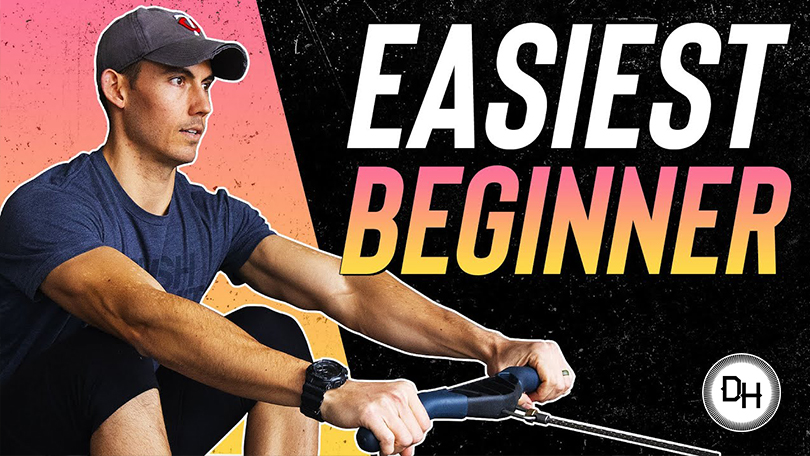 Resources for Rowing Machine Workouts
Trainer Shane Farmer offers coaching and advice through Dark Horse Rowing. Dark Horse Rowing is a fantastic online presence with lots of video support on his Youtube channel for rowing techniques and training ideas. You'll find numerous options of rowing workouts for different fitness levels.
Choose the program that you need, when you need it. Ranging from 500m to 5k programs and everything in between. We're here to support you and your efforts. Start anytime and anywhere, all you need is access to a rowing machine twice a week." — Blurb from Dark Horse Rowing website
Grab a basic rowing machine workout and kick off your journey with Dark Horse Rowing!
#2. Training Tall
Founder: Austin Hendrickson
Graduated from the University of California, Davis in 2016 with a degree in Exercise Biology. Austin Hendrickson is a rowing and fitness coach. He is also one of the most popular rowing coaches on Youtube.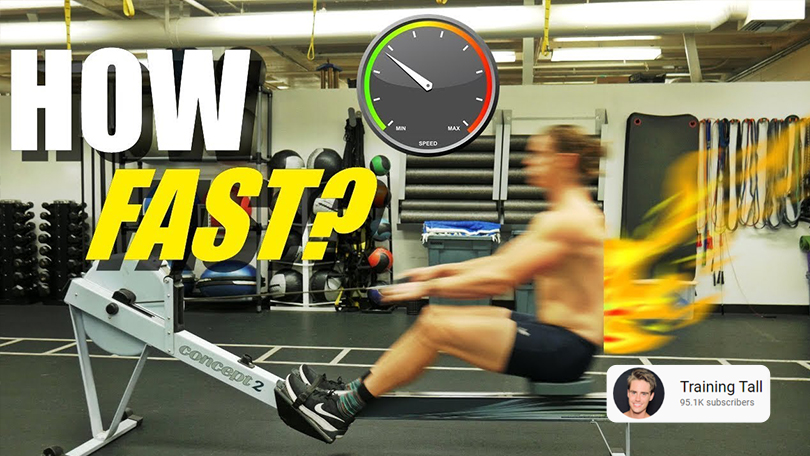 Training Tall is all about my quest to help others learn the strategies and habits to take their fitness, health, and wellbeing above the average. — Austin Hendrickson
Resources for Rowing Machine Workouts
Training Tall provides instructional yet interesting videos on his YouTube channel. You'll get rowing workouts, training plans as well as coaching on your rowing technique. It helps you get started or advanced with indoor rowing machines.
If you're looking for a funny and witty YouTube fitness influencer on indoor rowing, Training Tall delivers. The fun of Training Tall's video is his coaching art of edutainment. He always has the magic to ignite your passion for rowing. Moreover, he is good at inspiring your rowing machine workout with his unique sense of humor.
#3. British Rowing – "Go Row Indoor"
Founder: British Rowing
British Rowing is the governing body for the sport of rowing (both indoor rowing and rowing on water). It is committed to safeguarding and promoting the interests of those who take part in rowing at all levels, in an effort to ensure that rowing is an accessible and inclusive sport that provides opportunities for enjoyment and achievement at all levels.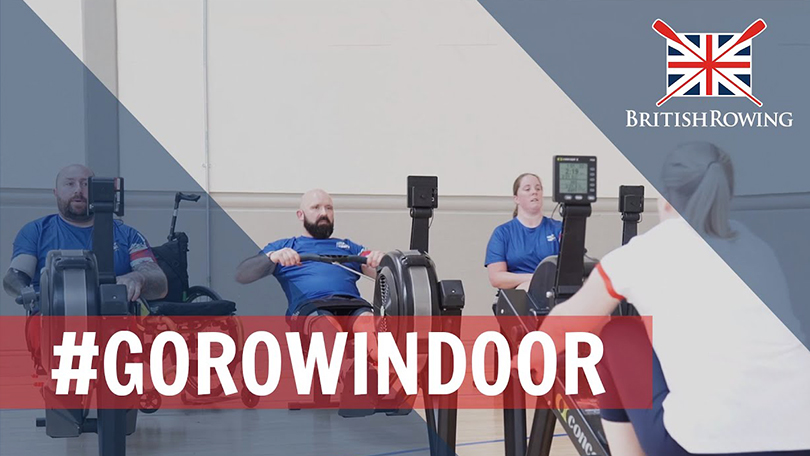 Resources for Rowing Machine Workouts
If you prefer watching videos, British Rowing hosts an indoor rowing exercise class called "Go Row Indoor" that's available anytime on YouTube. The original workout is 20 minutes and guides you through a workout with helpful tidbits on stroke rate and intensity. There are several additional workouts to choose from. This free resource helps you to master indoor rowing and is suitable for beginners.
If you prefer reading articles, British Rowing offers tailored training plans and workouts for different fitness levels to get started on the indoor rowing machines, including adaptive rowing training, beginner training plan, intermediate training plan, and advanced training plan.
#4. UCanRow2
Founder: Terry Smythe
Terry Smythe is a life-long rower who spent years training at the elite level and founded Michigan Technological University's crew. She was also one of the first master instructors for Concept2.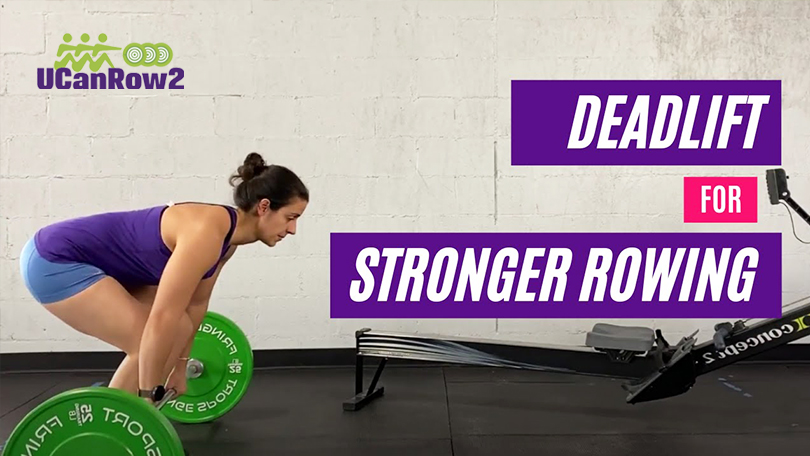 Resources for Rowing Machine Workouts
No matter your age, size, or level of fitness, UCanRow2 provides indoor rowing workouts that will get your blood pumping and rev up your day!
Rowing is for Every Body. — UCanRow2
If you prefer watching videos, UCanRow2 has numerous instructional yet interesting videos on its YouTube channel. These video resources provide great rowing workouts and rowing ideas in general. Follow these video instructions, you will get started quickly and get the most out of your rowing machine workouts.
If you prefer reading articles, UCanRow2 offers rowing machine workouts on its website that range from easy to hard, helping people of all ages, sizes, and abilities share in the physical and mental benefits of a workout that is safe, fun, and effective.
#5. Rowing Workouts
Founder: N/A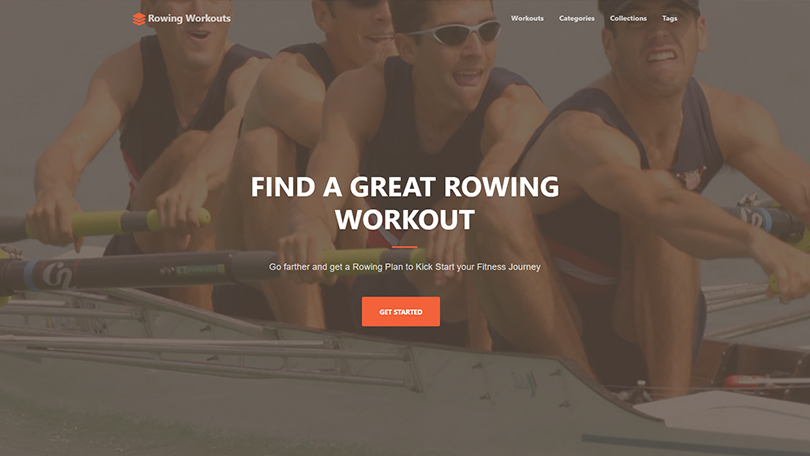 Rowingworkouts.org is a website that provides quality writings on indoor rowing. It gives everything you need to know to master the rowing machine, including rowing workouts, rowing form, rowing technique, and motivation. The website helps you get started and fired up on the rowing machine step by step.

Resources for Rowing Machine Workouts:
Rowing Workouts offer a complete guide to start your rowing journey. Various workouts are provided by categories like beginner, novice, intermediate, and advanced workouts. Besides, workouts are also provided by tags such as easy, moderate, difficult, hard, intervals, and continuous.
What's even better is that it provides mood collections. You may explore the world of rowing workouts to invoke the power of your mood. Are you in the mood to kickstart the day and boost your energy? Do you need a release when you are angry? Get the rowing workouts and start your fitness journey! They relate to your emotions😄😡🙃🤣.
#6. Lunch Hour – The Pete Plan Blog
Founder: Pete
Pete is a Concept2 qualified Instructor and Crew Class Instructor, and the Coach of the Great Britain Indoor Rowing Team competing in the World Indoor Rowing Championships in 2011. He is also a member of the MAD Team indoor rowing club. Besides, he holds the mixed pairs 100km world record.
Resources for Rowing Machine Workouts
Lunch Hour – The Pete Plan Blog offers many helpful articles, listing various rowing workouts for beginner training, racing, etc.
It also provides a free online training plan called "The Pete Plan". It will not only add variety to your workout routine but also help to improve your rowing technique. The Pete Plan is a continuous training plan. Thus it follows a three-week cycle, with sessions being repeated every three-week period. If you like to see the progress you are making, you will enjoy this plan.
Except for the selected resources, there are some additional free resources worth checking out. You may look around the sites such as YouTube.com, row2k.com, and USRowing.org.
How to Choose The Right Rowing Machine Workout For You?
Nowadays, there are many free resources for rowing machine workouts. Because people become more aware of the abundant benefits of this low-impact full-body exercise machine.
However, the large number of rowing workouts also makes it difficult for you to choose the right one (good) for you. So how to make a faster and safer choice if you're overwhelmed by the resources online?
Firstly, review the credentials and experience of these online coaches.
Secondly, have a good understanding of the different types of rowing machine workouts. In this way, you can find the best fit for your goals.
Important Note
Always consult your physician or doctor before beginning any new exercise regimen. Since only your doctor or physician can determine whether it is right for your needs. Knowing whether you are medically able to participate and how much exercise is safe for you is essential to prevent you from damages or injuries.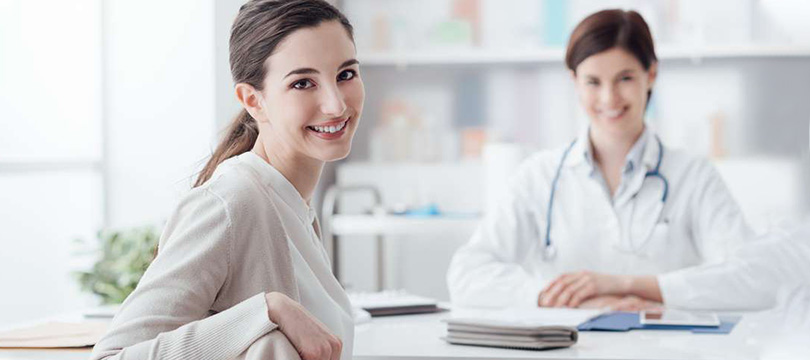 Check out the selected resources of rowing machine workouts and experience the fun of rowing with a community of friends from around the world!
What are the free resources you've been using in moving forward with your rowing machine workouts? Welcome to comment below and share with us!