Topiom Jupiter Water Rowing Machine
Out of stock
Only logged in customers who have purchased this product may leave a review.
Dimensions: 7.02 x 1.87 x 2.03 ft


Weight: 89 lbs

Resistance Mechanism: Water resistance

Color: Black Walnut

Max User Weight: 400 lbs

Connectivity: Bluetooth

Frame Material: Oak wood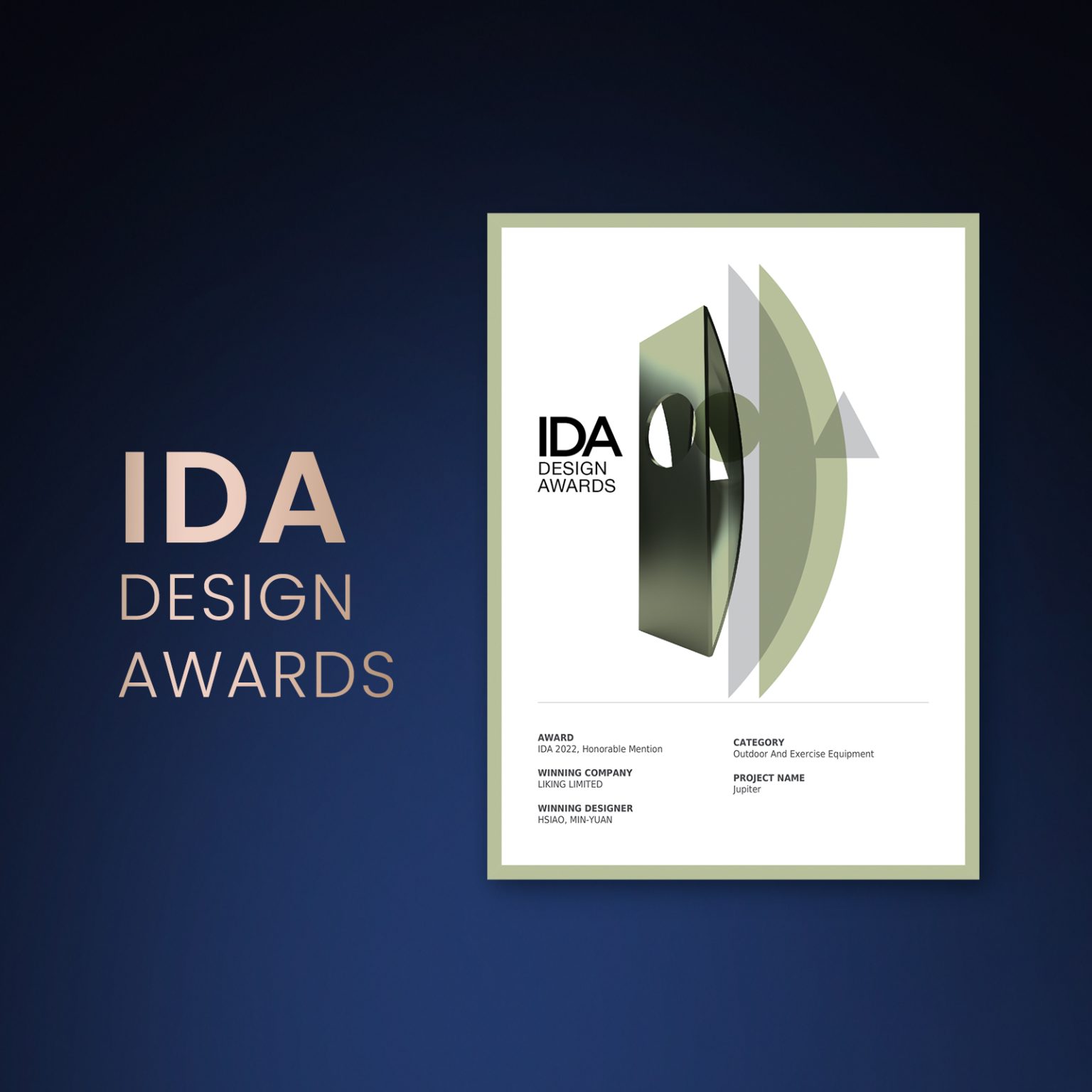 1. Oak wood frame for durability and longevity.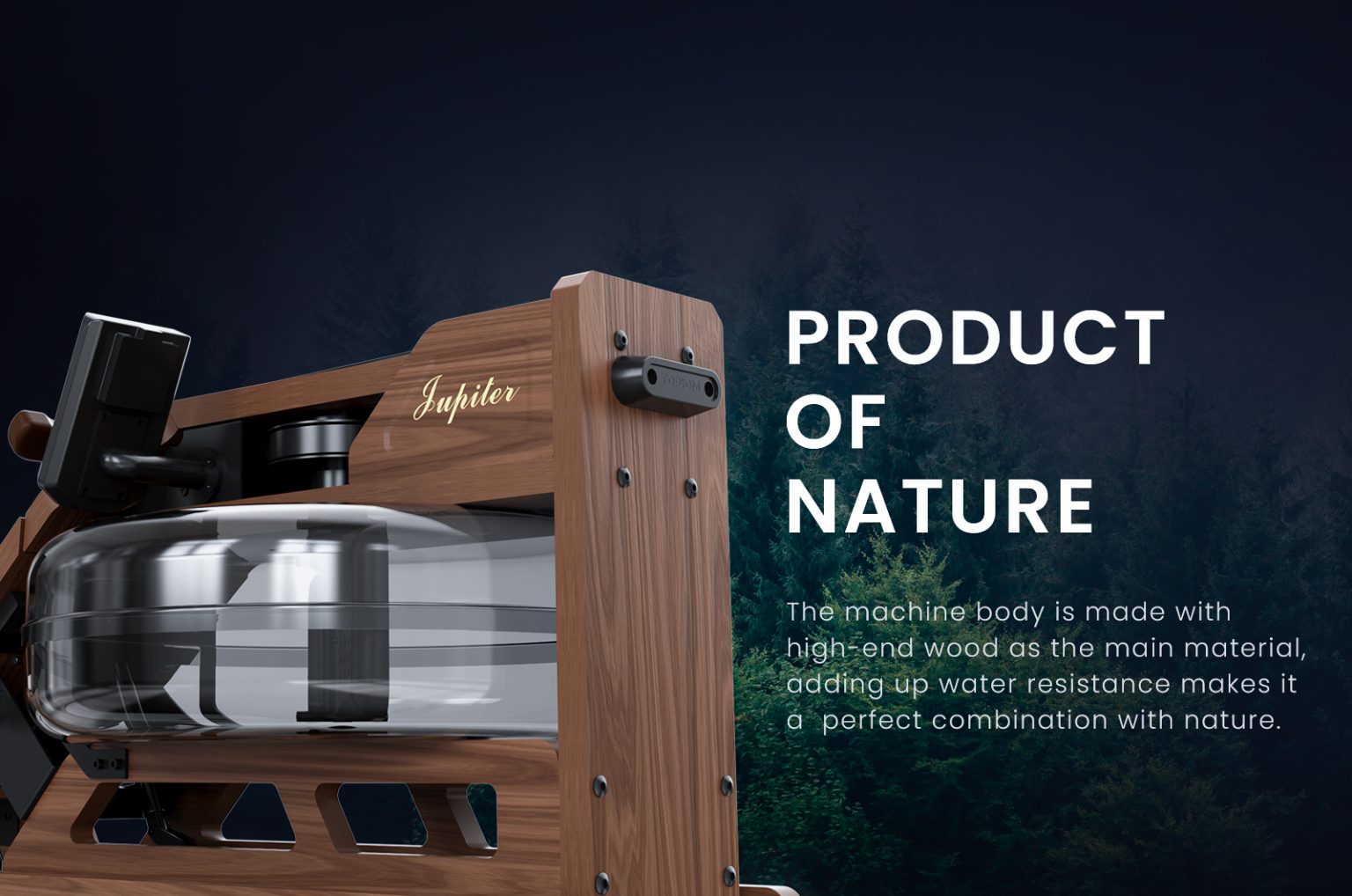 2. Second-generation design with smooth rotation, accurate electronic meter, transparent round water tank, and comfortable ergonomic seat.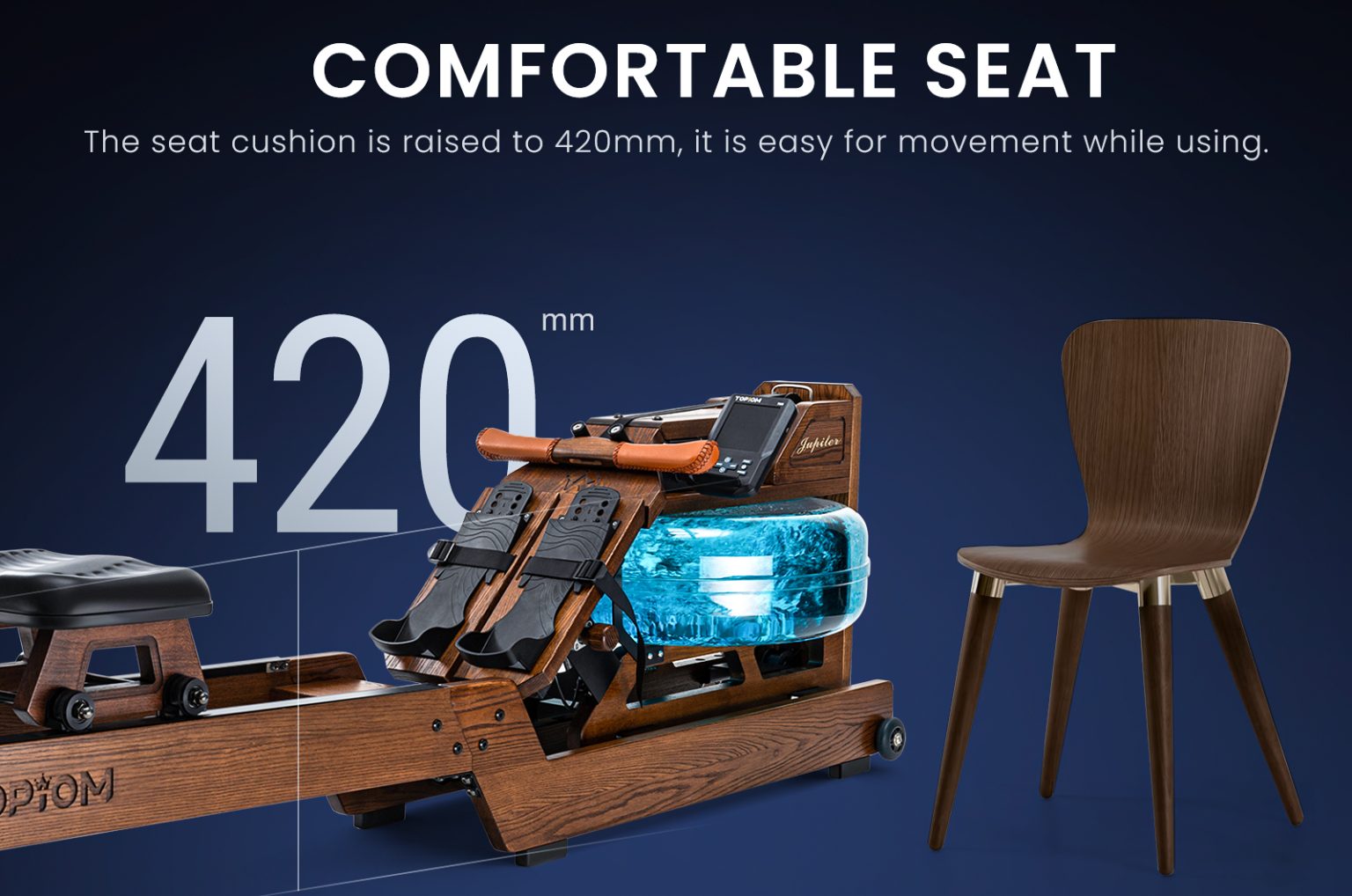 3. Smooth, wear-resistant, and noiseless aluminum slide rail.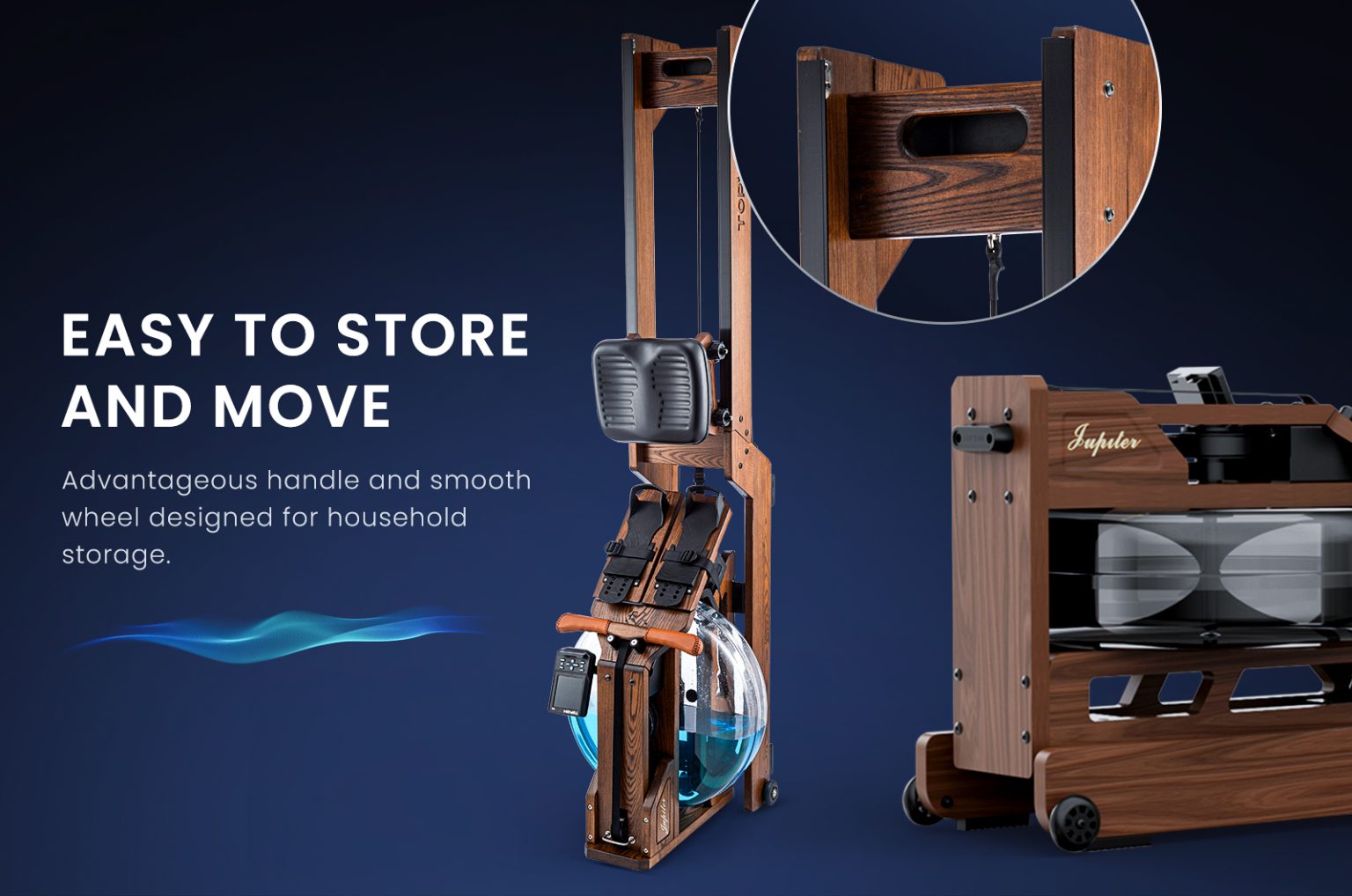 1. Increased size to accommodate taller users.
2. Upgraded handle surface with leather hand-stitching for improved comfort and reduced hand abrasion.
3. Enhanced grip at the end of the slide for easy rowing machine maneuverability.
4. Larger wood volume (0.85 m³ for second generation, 1.35 m³ for third generation) for increased value.
5. 2° incline on slide rail to minimize knee injuries during the return stroke.
6. Raised seat height to 420mm (dining chair height) for better comfort and gliding experience.
7. Adjustable footrest width and angle to accommodate various body types.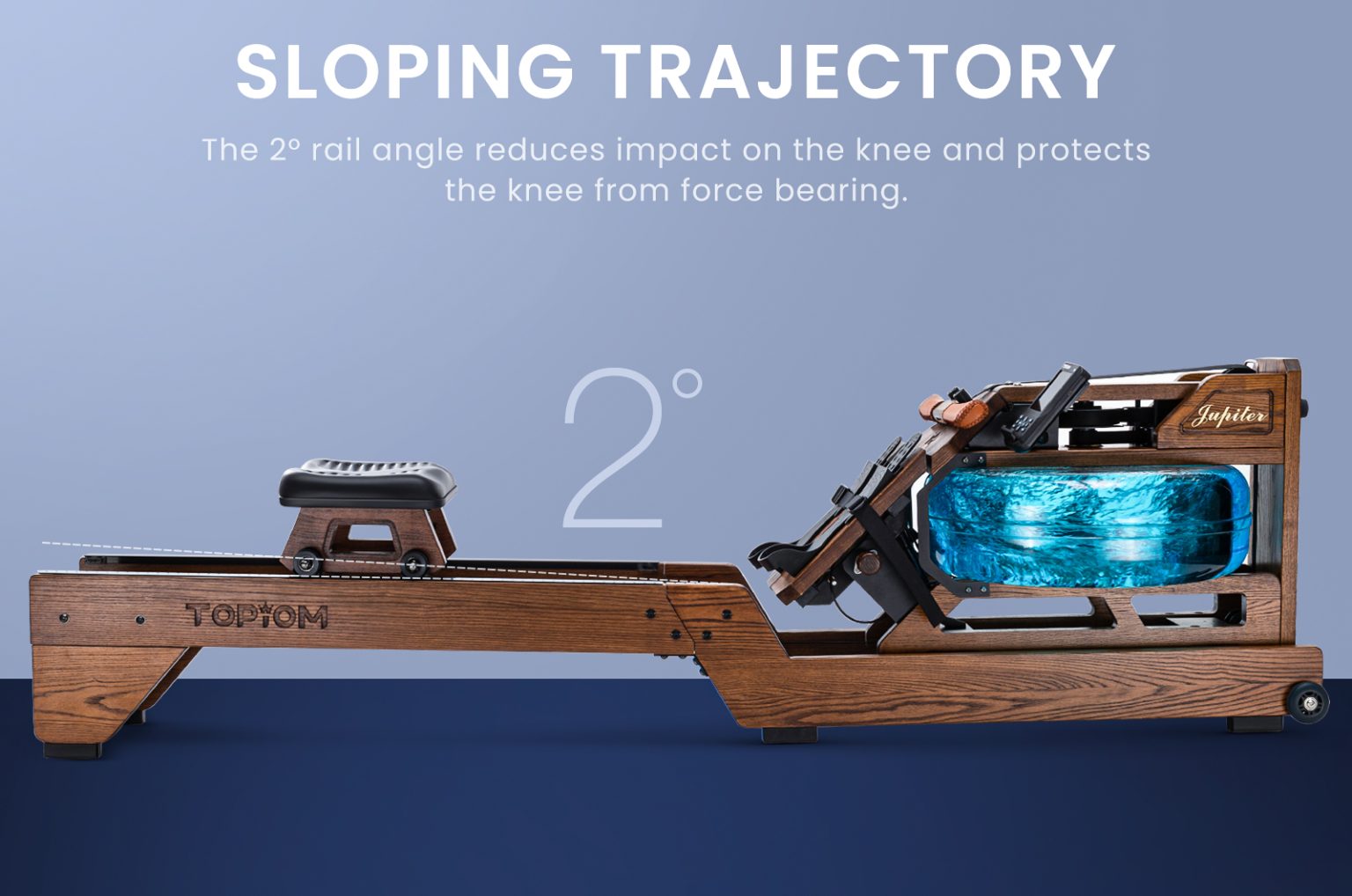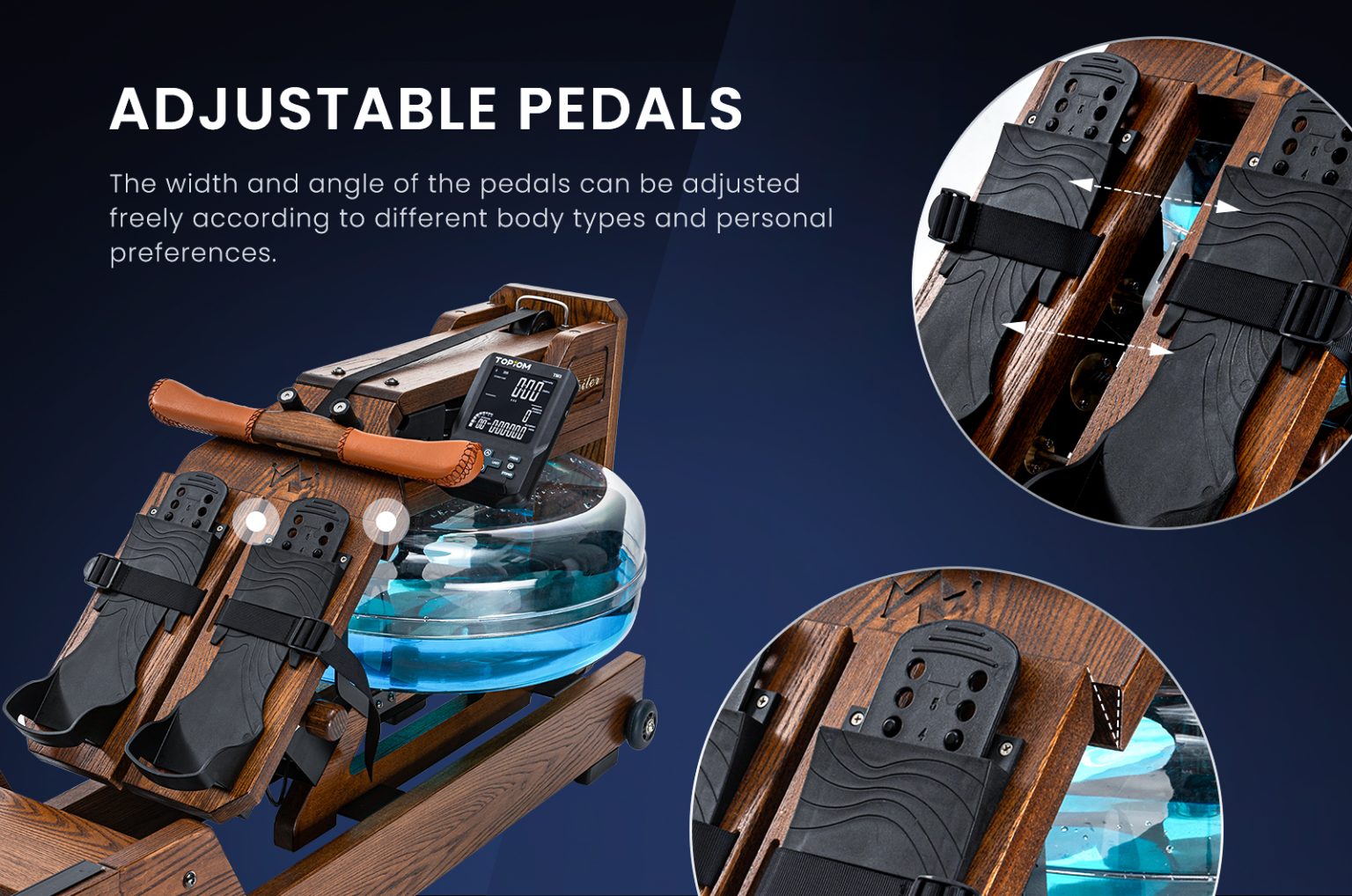 Topiom is devoted to offering top-quality rowing machines that promote physical well-being and inspire a passion for rowing. Our founders, with diverse backgrounds, share a common goal of designing a machine that embodies excellence.
Our journey started when one of our founders experienced the joys of rowing and aimed to create a machine that truly delivered. Our team traveled globally to find the finest materials and craftsmen, experimented with various designs, and refined every detail to develop the high-performance, sleek product we offer today.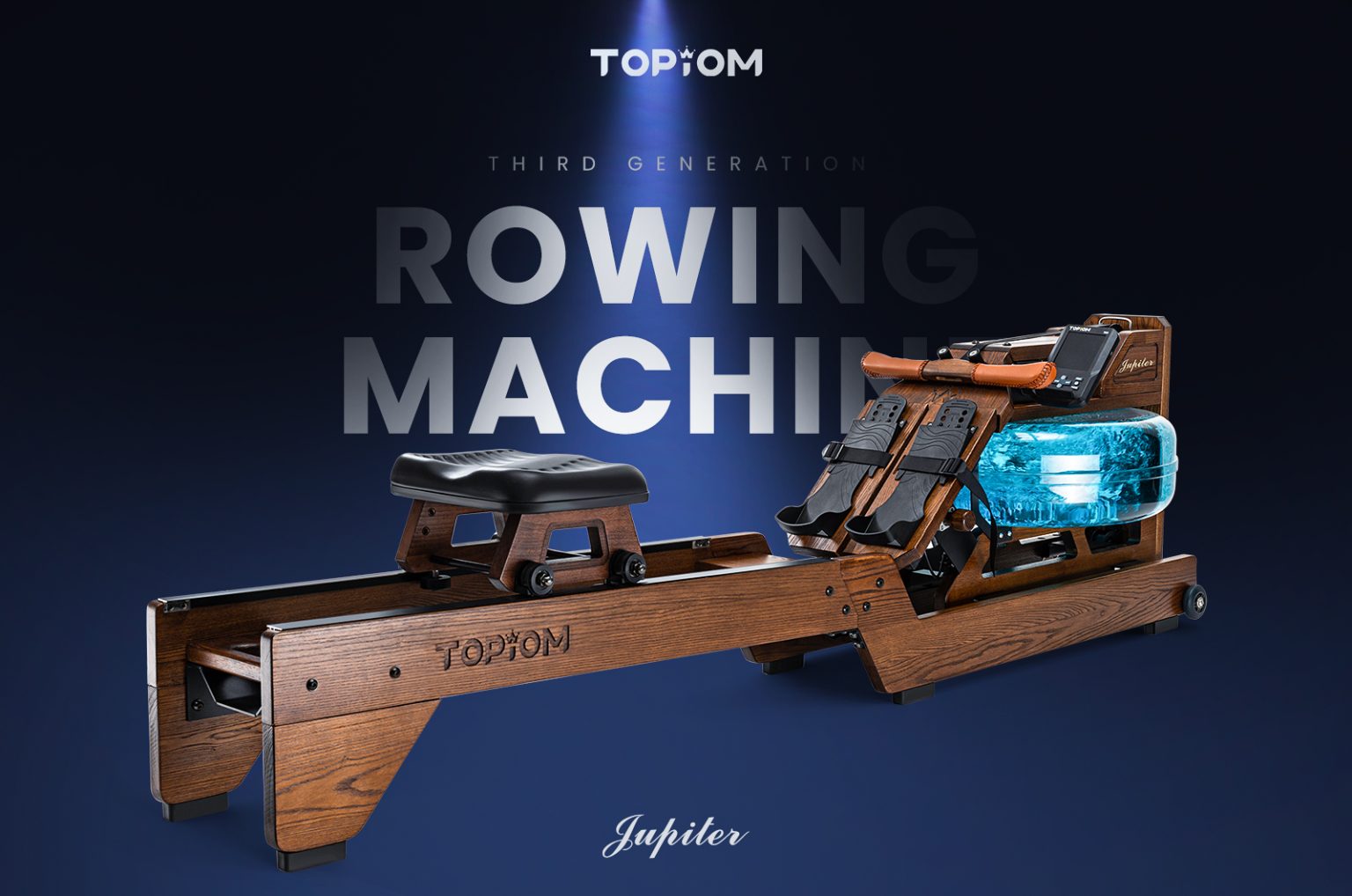 At Topiom, we passionately believe that exercise plays a crucial role in our lives, contributing to both physical well-being and personal growth. Our mission is to craft high-quality rowing machines that inspire a love for rowing and cater to diverse needs.
Our journey began when one of our founders, an avid rower, sought a machine that met his expectations. Dissatisfied with available options, he decided to create a rowing machine that truly excelled. Our team traveled the globe to source the finest materials and artisans, experimenting with various designs and refining every detail until we developed the high-performance, elegant product available today.
Topiom rowing machines are more than just fitness equipment; they symbolize a lifestyle centered on the pursuit of excellence. Our machines showcase exceptional design, unmatched performance, and an outstanding user experience, delivering the benefits of rowing to both body and mind.
Committed to continuous innovation and progress, our brand story embodies the relentless spirit of excellence. We believe our products will bring unparalleled joy and health while seamlessly integrating into your life.
In summary, if you're searching for a top-notch rowing machine, look no further than Topiom. We're confident our product will surpass your expectations and become an essential component of your fitness journey.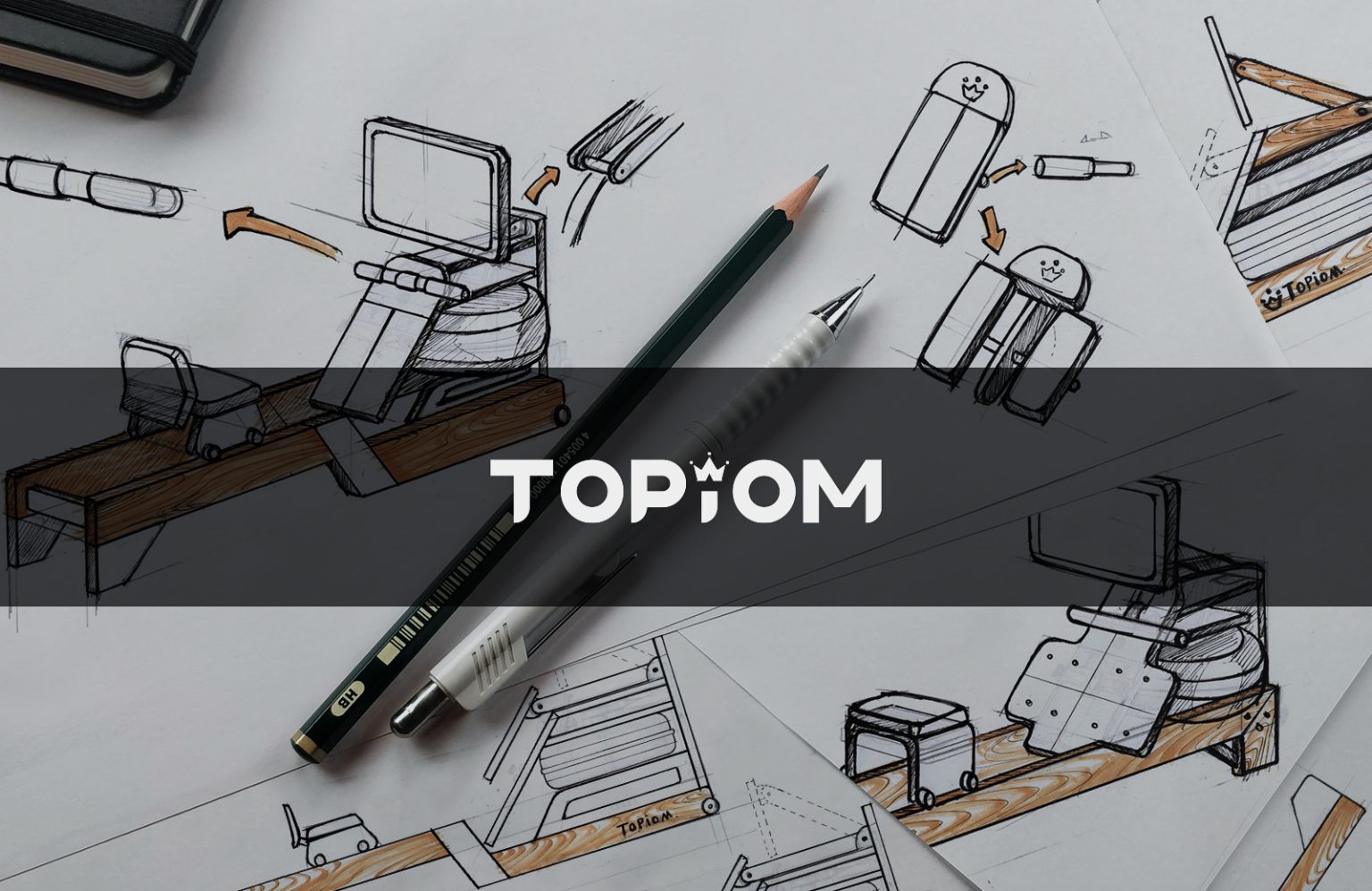 All pre-ordered Jupiter rowing machines have been shipped!
We now have in-stock inventory available!
If you're interested, you can purchase directly without waiting!
(Updated as of August 29th, 2023)
| | |
| --- | --- |
| Weight | 40 kg |
| Dimensions | 214 × 57 × 62 cm |
Q & A
How many liters of water can go in the tank, and are there fill lines?
Rowing machine can accommodate 18 liters of water, not exceeding 19 liters. It comes with a water pump to help you fill the water tank. Please rest assured to place your order.
Is there a place to put a tablet on this?
We have wooden mobile phone stands for sale in our store, if you want to place your computer, we recommend you buy a wooden mobile phone stand to use.
have there been modifications to the water tank and paddles on the Jupiter?
Jupiter rowing machine, compared to the second-generation rowing machine, has mainly undergone improvements in its wooden structure to better conform to ergonomics.
The water tank of our rowing machine has gone through several experimental trials, fine-tuning it to achieve nearly perfect structure and proportions. Therefore, there haven't been significant modifications in this generation of the product.
However, it's worth mentioning that Jupiter's water tank features a gray transparent casing, which adds a touch of sophistication and aesthetics.
If you have any further suggestions for improvement, you can always reach out to us via our support@topiom email. Thank you for your support!