Here is a wild guess. Are you one of the following two scenarios? After reading the
benefits
and
reviews
of a rowing machine and recently
buying a rowing machine
, you might be so excited and wonder how to make full use of your investment. So you come to this blog. Or you might have a rowing machine for years long. But rowing passion wears off and your rowing machine is gathering dust, if not being resold. How about rekindling your rowing enthusiasm in 2021? No matter which category you are in, this blog will help you upgrade rowing experience.
Rowing mentality – music for rowing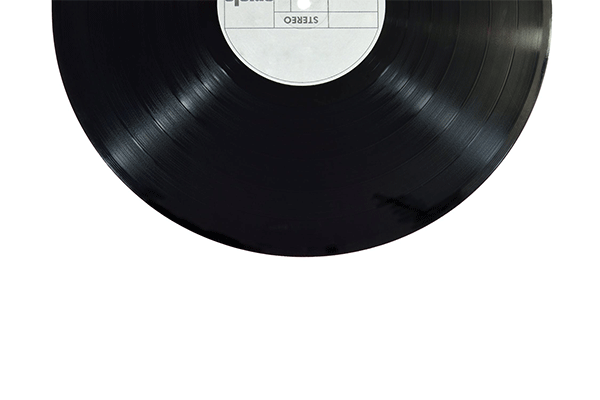 The music you choose for your workout should be related to the activity you'll be doing. Warm-up activities are slower beats per minute (BPM), typically in the range of 90-115 BPM. Steady-state are slightly higher BPM, which is between 120-140 BPM. A faster session can takes you to a higher dance pace above 135 BPM. For choosing workout playlists, or to help clients put together their own, try Spotify or iTunes. There are also apps that will find specific BPM or even adjust the BPM of the music you may already have in your library. For more information,
the article of describing the best type of music for rowing
is what you need.
Rowing machine laptop tablet – upgrade rowing experience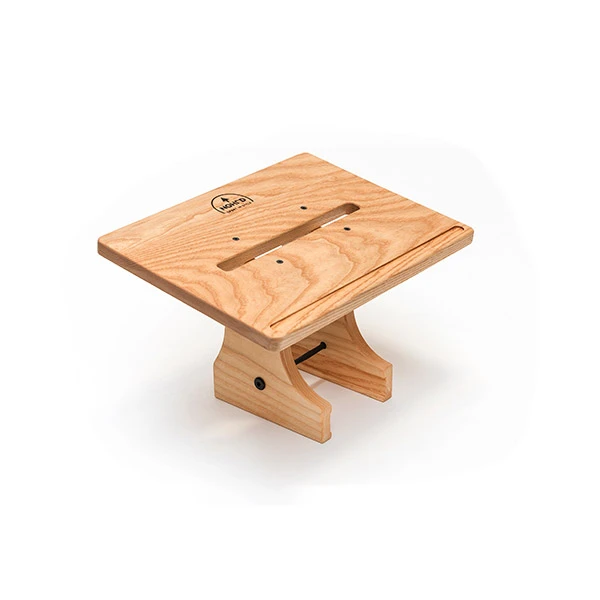 With this unique stand on your rowing machine, you can enjoy competing in online racing or you can just kick back and watch a film while you row.
Phone holder/Smartphone Cradle – upgrade rowing experience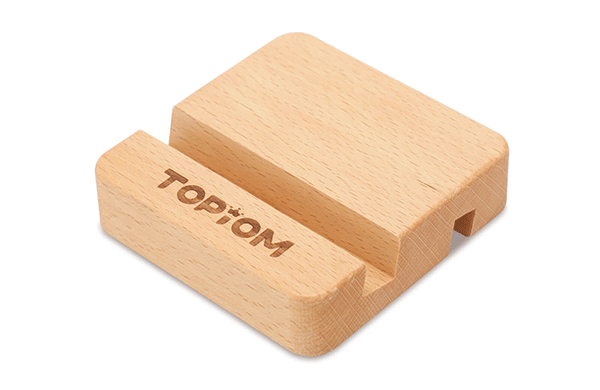 With this phone holder, you can easily spice up your rowing experience by enabling you view your favorite entertainment or workout apps.
Rowing gloves – get comfortable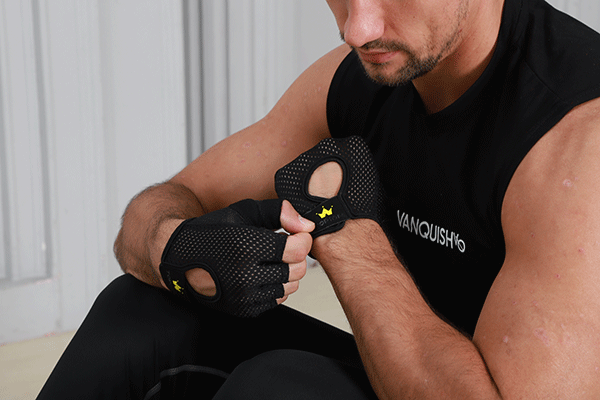 When rowing, you're using your whole body to explosively pull the rowing handle – your hands take the brunt of that effort. This leads to calluses and blisters, especially if you tend to have sweaty hands. To protect your hands, rowing gloves might do the job. When choosing rowing gloves, here are some important points that you might need to take into consideration.
Material. It is advised to choose high quality elastic mesh fabric, and such gloves can keep your hands dry.
Design. Some gloves, such as Topiom rowing gloves, have pull tabs on fingers, which make it easy to pull gloves off. Wrist Velcro design allows you to adjust the size of the wrist band, offering safer working out experience.
Protection. Added layer in the palm on some gloves adds extra insulation and enhances grip strength to improve safety and prevent abrasions, burns, calluses and blisters.
Shoes for rowing – upgrade rowing experience
When jumping on the rowing machine, few people ever think about what to wear. Though largely the choice of rowing shoes are largely personalized, there are still some important points that you need to consider in order to upgrade rowing experience. Two crucial matters are
the foot placement
and
the angle of the feet.
Let's take Concept 2. If you look at the foot-boards for the Concept2 shoe placement you will see it is set at approximately a 45-degree angle (+ or – a few degrees), an optimal angle of rowing machine. Even if you place your feet in the right position, the optimal angle, however, will be ruined by shoes with cushioned soles. Such shoes will decrease the angle thus your foot pushes off the foot-board, which can lead to comfort and form issues.
Characteristics of good indoor rowing shoes
Now let's talk about what makes a good rowing machine shoe. First, your indoor rowing shoes should be lightweight, comfortable, and breathable. Second, your shoe should be flexible enough to allow you to flex your foot in any place without restriction. Third, your shoes should have less cushion and the soles of your shoes should be thin and smooth. This will ensure the power transfer from your feet to the footboards is as efficient as possible. It will also allow for the best "feel" for your drive and stroke. For more detailed and professional information about rowing shoes,
the article of shoe choice written by Concept 2
is right for you. If you are more of a barefoot style,
here is an article that offers some suggestions to help prevent comfort issues while still maintain the feeling of rowing barefoot.
Blue dye – color your rowing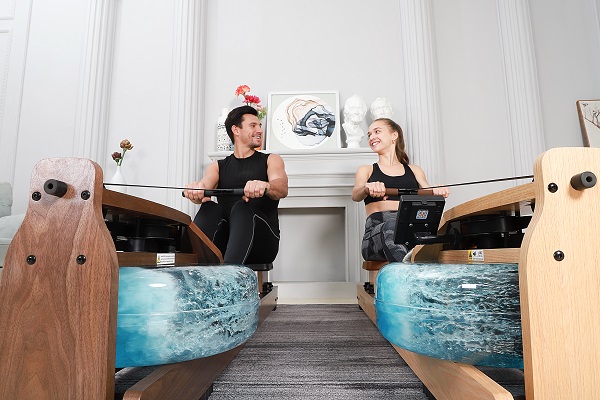 How about bringing picturesque lake into your home? Blue dye does the magic. With the blue water whooshing, you'd almost think you were really out on the water. All you need is some birds to chirp in the background and you'll have the ultimate rowing experience.
Personalized workout programs – upgrade rowing experience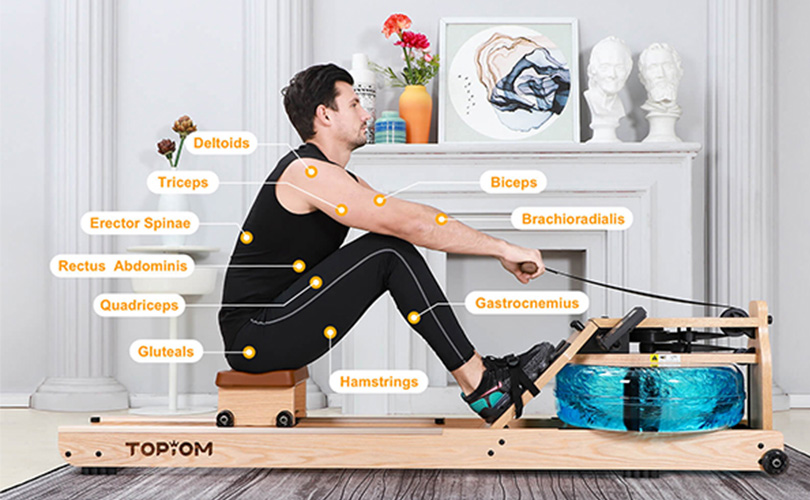 Rowing machine, though sometimes an expensive investment, certainly pays off as long as you follow personalized workout programs. If you wanna lose weight,
the article of guide of weight loss
is helpful. If you wanna get beautiful muscles,
the article of workouts to tone muscles on rowing machines
is what you need. Rowing your belly off and getting abs is not a fantasy. Read
the article
to make your abs pop.
ErgRemote – change everything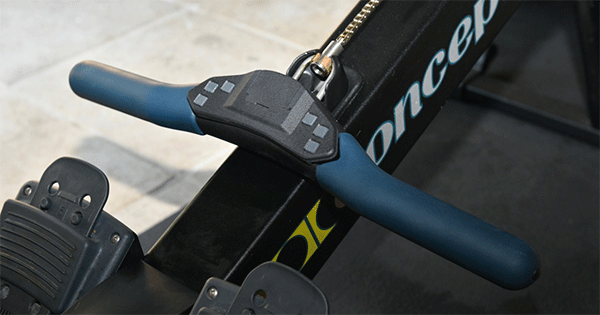 While rowing machines certainly provide a good workout, they do require users to keep their hands on the handle at all times. This makes it quite difficult to control a smartphone's music playback function. This might be a bummer if you, like me, are music crazy. Nothing is worse than having to listen to a playlist song you don't want to, or not being able to adjust the volume, isn't it? The ergRemote, however, puts a Bluetooth remote on the handle. Invented by rower Dan Reader, the ergRemote is temporarily attached to the handle utilizing an attached Velcro strap. It's presently designed to work with Concept2's Model D or E models Utilizing the ergRemote's thumb-operated button controls, you are able to skip forward or backward in their music library, pause and resume playback, and increase or decrease the volume. It's compatible with iOS, Android and Windows phones.
This video
might give you an idea of how it works.
Flowrow – mimic on-the-water rowing experience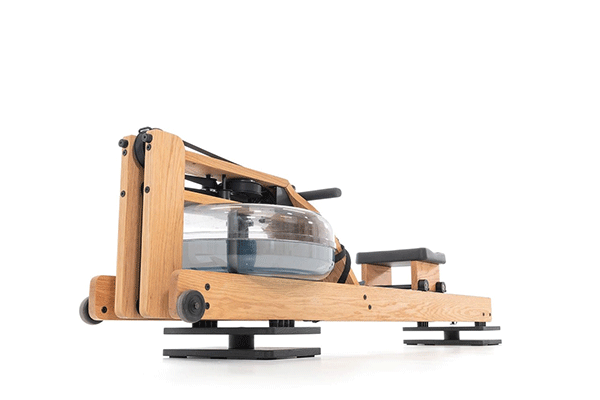 This is the indoor rowing revolution. The reason why many people shy away from rowing machines is that the dynamic movements on the water were removed in the machine experience. But the FlowRow Board brings a new dimension into your ergo training with more fun, more excitement and a huge effect on your deep core muscles. Your deep core muscles are the main structures that support, control and move your lower spine and pelvis. The training can therefore contribute to back pain prevention. The FlowRow Board is a stylish accessory made from wood panels in highest quality. Simply put the feet of your rowing machine on top of the pedestals to immediately start FlowRow training.
Holodia – upgrade rowing experience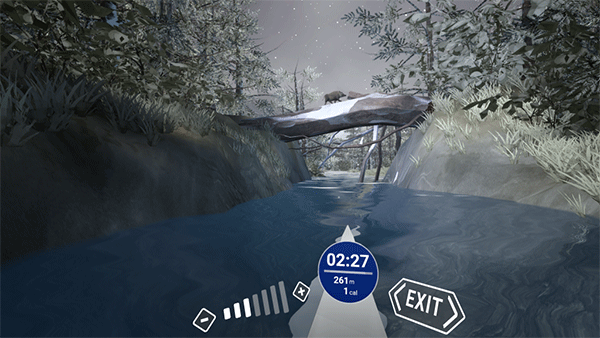 The video
might give you a clear idea about Holodia. The repetitive mundanity of exercise often leads to the quit of workout. But now that's about to change. French Virtual Reality company Holodia have created an immersive fitness experience, which is just as awesome as it sounds. The "Holofit" is the only product of its kind. Holofit is free of motion sickness, and defeats boredom in the gym. Holofit's promise is to combat the lack of excitement in doing aerobic exercise indoors. Its philosophy is to create fun, exciting environments where the worlds of technology and fitness intersect. And it's vision statement is
'fitness reinvented'
. Holodia upgrades rowing experience by offering the possibility for "total immersion in exceptional environments, live a unique experience where wonder, change of scenery and competition do not leave any place to boredom."
Training with HOLOFIT has unique features:
Gamification
Increased Cardio Goals
Total Immersion
Specific Workout Programs
Goal Setting
Lifetime Stats
Performance Monitoring
Customized Workouts
Multiplayer functionality that brings in challenges, social integration, and competition
With Holofit, you can row on railroad tracks and through the jungle, flooded cities and frozen villages – even underwater – encountering crocodiles and killer whales on your way whilst have your rowing data tracked. The selection of backdrops spans arid canyons, tropical jungles, up in the clouds, and lots more. Plus, new environments and features keep on coming! However, one letdown is that rowing harder would send you speeding through your scene a little more quickly, but besides that, there weren't any real gamified elements to the experience.
Polar – track heart points

Polar heart rate monitor is another useful accessory to add in the collection. It comes with a transmitter and a plastic strap which fits across your chest. Polar heart rate helps you keep track of your heart zone during your workout.
Heart rate zone training
Before digging into polar heart rate monitor, let's first discuss the importance of heart rate recording during workouts. Using heart rate data helps you train intelligently and guide your workouts. Exercise has very different effects on the body depending on how high you push your heart rate and for how long. Sometimes you might want to keep your heart rate relatively low to burn fat or pace yourself for a longer workout. And during other time, you might want to push it higher for different health benefits, like building stamina. To optimize and upgrade your rowing experience with your heart rate zone,
this blog of heart rate training
might be helpful to you.
Advantages of Polar H10
After knowing the importance of heart rate data, let's see how good is Polar heart rate monitor. It measures your heart rate via a chest strap and communicates your results in real-time to the Polar Beat app on your phone. When you're ready to start a workout, toggle through the activities and then click start. You're ready to go. When you open Polar H10, you'll have the option to start a workout or check out your past results. The band is stretchy and adjustable, so it's not hard to find a good fit. It didn't get in the way of your workout outfit and it's unnoticeable under most shirts. As for the accuracy, Polar describes the H10 as its most accurate heart rate tracker available due to its construction and its ability to be improved via software updates. After a workout, it's easy to see the heart rate data in a graph and to see how long you spent in each stage of your workout. One notable positive thing of Polar H10 is that it tracks heart rate all the way through the exercise, no matter how much sweat built up. In need to know which rowing machines are compatible with Polar?
This article
might be what you need.
Apple fitness+ – get smart rowing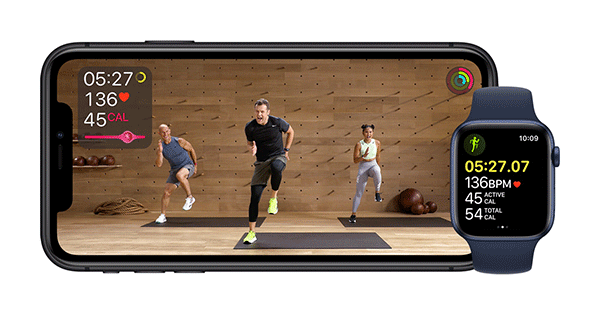 Apple Fitness+ dynamically integrates personal metrics from Apple Watch to inspire users, animating them on the screen during key moments in the workout, providing an engaging and immersive experience to help users stay motivated. To gain access to Apple Fitness+, iphone and Apple watch is required. Then you need to subscribe to Apple Fitness+. At $9.99 per month, or $79.99 per year, you'll get good service loaded with rowing classes led by top trainers. Rowing workouts have an optional Burn Bar that shows in real time how your effort stacks up against anyone who has previously completed the same workout.
Google Fit – upgrade rowing experience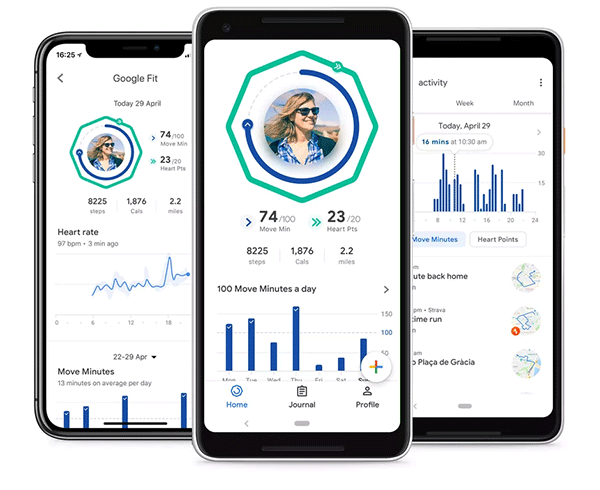 Google Fit is centered around two simple and smart activity goals:
Move Minutes and Heart Points
. It does have a good reason. According to American Heart Association (AHA) and World Health Organization (WHO), when it comes to your health, it's important to move more and sit less. Earn Move Minutes for all of your activity and get motivated to make small, healthy changes throughout your day, like taking the stairs instead of the elevator, or catching up with a friend over a walk instead of a coffee. Furthermore, activities that get your heart pumping harder result in even greater health benefits. For example, it takes just 30 minutes of brisk walking 5 days a week to reach the AHA and WHO's recommended amount of physical activity, which is shown to
reduce the risk of heart disease, improve sleep, and increase overall mental well-being
. That explains why Google Fit calculates the Heart Points and Move Minutes achieved during your workout. You can get insights and see stats such as heart rate, speed, pace, route, and more. You'll also get tips and help to adjust your goals over time based on your activity. You can easily adjust your goals to keep challenging yourself to achieve a healthy heart and mind. More importantly, Google Fit can show your info from many of your favorite apps and devices that are compatible with Apple Health to give you a holistic view of your health, so you'll never lose track of your progress. These include Lifesum, Runkeeper, Strava, MyFitnessPal, Headspace, and more.
Garmin watch – upgrade rowing experience
Sports watch are not uncommon. But not all of them are fit for rowing exercise. For effectively tracking your rowing data, a smartwatch must have all the necessary features for analyzing your rowing workout or training, depending on whether you're doing it outdoor or indoor. For outdoor rowing: you will be needing a smartwatch with GPS that's waterproof and can determine your stroke rate; stroke count; distance per stroke; speed; heart rate; time; and distance traveled. For indoor rowing/erging: your watch should be able to track the stroke rate; stroke count; heart rate; and time. Also, there are some apps for indoor rowing that allow connection of smartwatches to rowing machines according to their respective compatibilities. Wanna the best smartwatch for tracking rowing data? It's all in the Garmins, such as Garmin Fenix 5X Sapphire.
Stretches for rowing – keep the correct rowing form
Toe squat hold
At the catch of rowing, the correct form is to keep knees over ankles. (Having no idea about the rowing form?
The article of rowing technique
is of great help to you.) The correct form requires flexibility into our quadriceps and muscles to close that angle between thigh and lower leg. It also requires flexibility in calves. Because if your calves are extremely tight, you will have to use your toes to get knees over ankles, resulting in a wrong form. So what we need is a stretch that lengthens out our quadricep muscles but also stretches out our ankles as well. And toe squat for 20~60 seconds will do the work.
Child's pose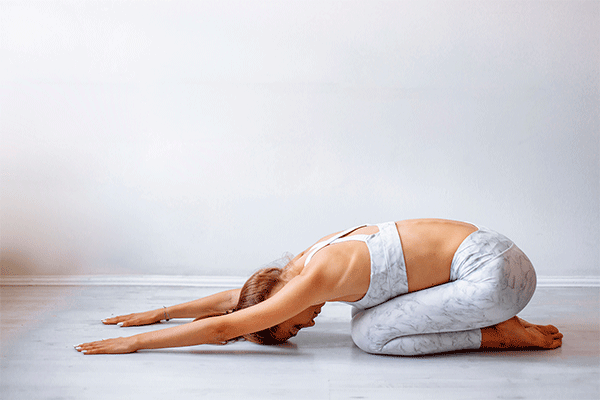 While rowing on the rowing machine, we are constantly hinging and swinging and thus getting a lot of work on our lower back. So, taking care of lower back and shoulders is really important. Child's pose stretch is a good way to help stretch out the muscles of lower back but also arms and shoulders.
Elevated single-leg hamstrings stretch
At the recovery stage, there is a hip-hinge position. At this position, you are stretching out the hamstring. To do this posture correctly, you need to increase flexibility in the hamstring. Here comes the elevated single-leg hamstrings stretch. Keep your leg straight and try for 20~60 seconds.
Massage gun – upgrade rowing experience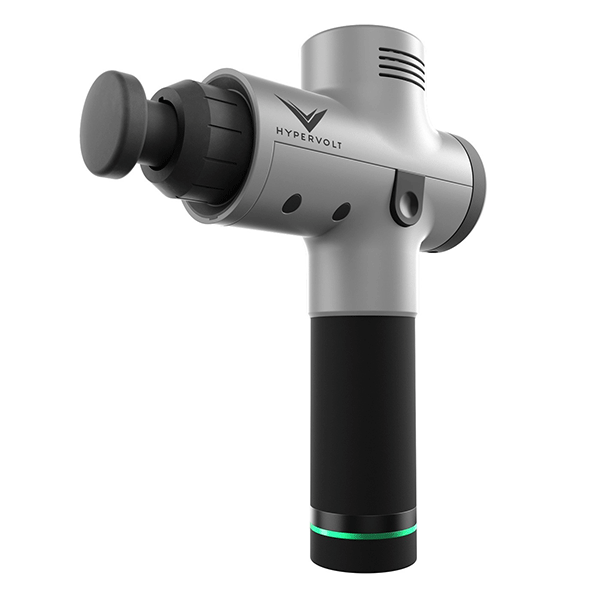 How does massage gun work?
Massage guns offer what's known as percussive or vibration therapy. Percussive therapy doesn't completely eliminate muscle soreness. But what it does do is increase blood flow to a specific muscle area, which can help reduce inflammation and muscle tension and break up those pesky knots that seem to linger after a hard workout. You can also use massage gun prior to intense workouts to help warm up muscles ahead of activity.
Foam roller – sooth muscles
A good rowing exercise routine isn't all about rowing hard and intensively. It also needs cool-down. This stage helps to sooth your muscles and your cardiovascular system after your workout.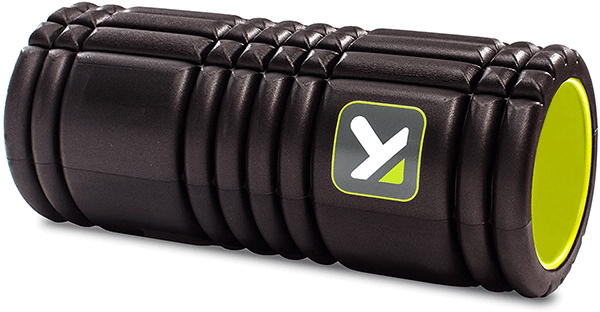 Foam roller is a good option to loosen up your muscles and prepare yourself to your next workout.
Row for charity – make a difference
Rowing is
good for your physical and mental health.
But, have you thought bought rowing can also
be good for the society – charity.
Isn't it upgrading your rowing experience to a even higher level? On the market, rowing machine companies such as Concept 2 and Hydrow and some organizations have rowing community to make a difference together.
Row for joy – creative rowing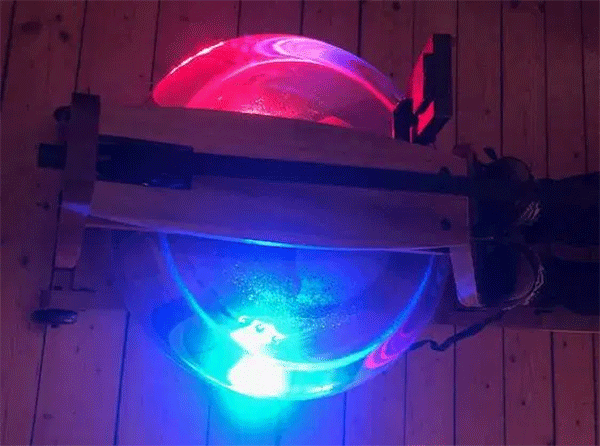 photo by Ms. Ursula Fischer
The picture above is provided by our valuable customer Ms. Ursula Fischer. 😀 Isn't rowing experience more interesting after adding some lights around water tank? LOL What's your rowing style? I'd love to hear it.